.My Travel - Vishwas Villa Resort
Connect with Sagar on Facebook
bit.ly/vishwas-villa-resort




















---



---
Back to Around Pune - Main page ↺
.Vishwas Villa Resort, Dawje, Mulshi

Dates Visited: 08, 09, 10 April, 2017, with 6 other guys.

Remote, natural, and amazing. Their Swimming Pool was our main attraction.

An MTDC approved resort, Vishwas Villa Resort is around 26 KMs away from Wadgaon Budruk, Pune, on the Nilkantheshwar road.

CLIMATE: At the peak of the Summer season, the temperature here was naturally hot during the afternoons, but cooler than the city from 5 pm to 9 am. So cool that my car's battery got discharged, and that resulted into an adventure that I will write about below.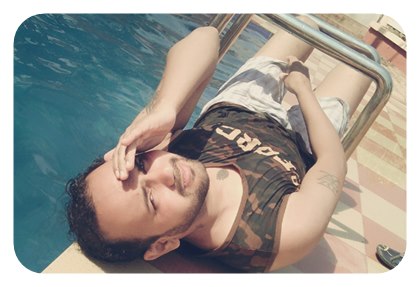 ROOMS: Clean and well-maintained. A.C. enabled. The hot water was a boon after playing in the cold swimming pool water. In two rooms, I heard from my group members, there were weird frogs (one in each room) crawling on the walls. Freaky, isn't it? But that's the fun of staying amidst nature. They have rooms on the upper floor as well, but we preferred staying on the Ground Floor.

ELECTRICITY: There was no electricity from the evening of Saturday to around 11 am of Sunday, which dulled the experience. This is why we planned to stay an additional night. The Owners, however, were not even courteous-enough to give us any kind of discount. I know that they did not disconnect the electricity, but from their attitude, it clearly appeared that they are just there to make money (and while there's nothing wrong with making money, customer-experience must be given some understanding).

CHARGES: For the time duration we booked (Sat morning to Mon morning), it was INR 2,600/- per head, inclusive of stay and 3 meals + 4 snacks. The meals were unlimited, whereas the breakfast was not unlimited, although they didn't refuse to give us another plate, when asked.

EXCLUSIONS: 1 Water Bottle per person per meal was supposed to be provided for FREE, however, we were not given that. Accordingly, for our duration of stay (mentioned above), 28 bottles (for 7 people) were FREE, but we were told in the end by the staff that we consumed 55 bottles, which was a blatant lie. None of us consumed 8 bottles per head. Just because we did not count each and every bottle we received, we decided not to argue with them, and just let it go.

STAFF: A caretaker couple lives there. The guy named Balaji was almost always drunk, but still provided prompt service. He, however, did that jhol of water bottles in the end.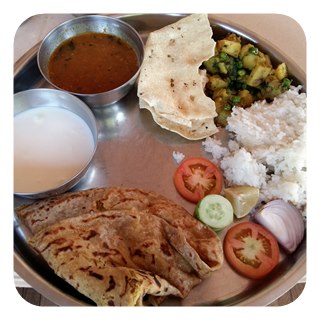 FOOD: Very good and tasty food - I can only speak for the vegetarian menu, but I also heard from other folks that non-vegetarian food was good. To our surprise, we were served Puran Poli on Sunday for lunch, and it was pretty good as well.

LOCATION: Nilkantheshwar road, at Dawje. Very remote place, but pretty well-maintained. They're building more resorts uphill. There's absolutely nothing around. I had to go 5 kms from the resort to send one WhatsApp message.

OVERALL: An amazing experience, especially because of the Swimming Pool. We all had fun, and played a lot in it.

TIPS: 1. Count the number of bottles each time you get them, even if it appears rude.
2. Carry chargers / power banks to such places.
3. Inform your family members in advance that you will be out of range for the period.
4. Ensure that your car's battery doesn't freeze overnight. Start the engine every 8-12 hours without fail.

SUMMARY: I'll only write it in one line. I got introduced to an awesome song Thandi Thandi Hawa Mein Dil Lalchaay...

(from the 1969 movie Prince) at this Resort only. Thanks, to the guy who played it. He-who-cannot-be-named :P



Will I go to Vishwas Villa Resort again? No.

---