.My Travel - Gunjan Farms
Connect with Sagar on Facebook
bit.ly/gunjan-farms




















---



---
Back to Around Pune - Main page ↺
P. S. I did NOT go there for hook-ups and I did not hookup with anybody. My idea of "fun" is very different. This ain't a justification, but writing it only because people blatantly presume things without knowing the person.
.Gunjan Farms, Shirkoli, Panshet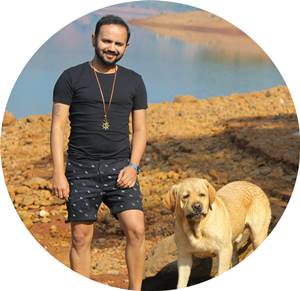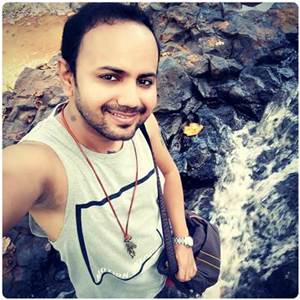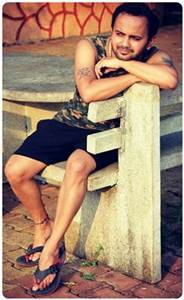 DATES VISITED:
♦ 28, 29 October, 2017, with 30 other guys as part of The Backpack Travels' 5th tour.
♦ 17, 18 February, 2018, with 6 other guys. My 4th Gay Picnic.

Exactly 55.5 KMs from Wadgaon Budruk, Pune. One of the best locations I've ever stayed at.

HOW TO REACH: Follow the Panshet Road, and take a left turn at Shri Kshetra Shirkoli. There are (rusted) boards to go towards Shirkoli or Shirkai Devi. Strictly follow them. There are only 2 points where you may get confused, but it is easy, as long as you go in the direction of Shirkoli.

People on the way will guide you as well. Most of the localites know Gunjan Farms.
CLIMATE: It was cool to cold during the time I went. The night was cold, and so was the dawn.

ROOMS:
♦ Fine. Spacious for the location. Bathrooms are quite small (at least one in Room C that was allocated to 4 of us). No complaints as such. During my second visit, I requested them to give me the big Hall near the Pool. Views are just awesome.
♦ They have now built a set of rooms uphill as well, with a pool. I didn't check them out yet, but will definitely plan to go sometimes.

The Pool was quite unclean initially, because water straight from the backwaters is pulled up. Initially, it may not look like a Swimming Pool, but it's fun... and 5 feet deep!

CHARGES: As part of The Backpack Travels, we paid INR 2,700/- per person (from Pune) and INR 3,000/- from Mumbai. Their actual charges are INR 1,200/- per person for Vegetarians, and slightly more for Non-Vegetarians. You are required to carry your own raw Non-Veg food for them to cook. Going with The Backpack Travels' cost me high, but it was certainly better than going to some stupid parties and sitting in a corner, smothered by smokers and sex-seekers! (Not that there were no sex-seekers here! Majority of the travelers only look for that. However, I don't intend to criticize anybody.)

FOOD: The Vegetarian Food was very good. Except once during my second visit, Paneer served during lunch was terrible. We did give them constructive feedback on the spot, and it was repaired during dinner.

PARKING: During the second visit, the guy named Pappu there didn't allow our cars inside the gates. He asked us to park the cars in the open ground behind the Farmhouse. We parked our cars under the tree for shade, but he asked us to park them again in line in the sun. Then, he came back again, and asked us to get the cars inside the Gate. They really need to make up their minds!

STAFF: Helpful. Except Pappu. He was always quite non-cooperative. We were amidst our buffet dinner, and just requested him to get the Chapatis, and he was like, "It's kept there! Take it." Seeing this, the young boy there (didn't ask his name) proactively came up and handed them to us. That's customer service!



OVERALL: An amazing experience. I initially wrote here, "May go again", and did go the second time.

<< Bhor Dam |
| Vishwas Villa Resort >>
---