.My Travel - Manali
Connect with Sagar on Facebook




















---
Dates Visited
Been here twice:
April 2002 - Traveled with family and relatives;
May-June 2012 - Traveled with a friend;
---
Manali - Review
Manali is a beautiful place. However, there are very thin (single lane) roads there, and there are huge traffic jams there.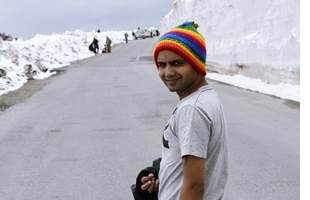 It might take 30 mins to just cross 100 meters, especially in peak season/times. So, plan your travel accordingly.

My strong recommendation is to go and stay at Old Manali, which is full of small resorts and guest houses, much cheaper than those in (new) Manali. Old Manali offers better nature, picturesque views, at almost one-third cost.

See "Veer Guest House" (reviewed below).
---
Dream View Resorts Manali - Review
Costly, but good experience.


ROOM: Good room. Requested a snow mountain view room and got it. Nice, clean, spacious Super Deluxe Room.

FOOD: Excellent food. We were impressed. Loved it.

STAFF: The managers at the reception were a bit dull, but Mr. Raj Sharma was very co-operative, and catered to all my requests very cooperatively and positively. Very good person.

COST: Definitely costly, but worth it. If you go for extra flower decoration with cake, it'll cost you much more than you'd think; better you buy it from outside (for not more than Rs. 2/300) and decorate the room yourself.


LOCATION: A bit far (2-3 KMs) from the main market ('chowk'), but still fine.
FYI - Manali is full of traffic jams during peak times that can take you 30 mins to travel 100 meters in a car/auto-rickshaw.

OVERALL: Good experience staying at Dream View Resorts, Manali. Though the hotel doesn't look very appealing from outside, it's nice from inside.

Let me add here, go to Old Manali, and stay at any Guest House or Resort that will be more natural, more beautiful, more picturesque, more green, more lovely, and very less costlier than any hotel in (New) Manali. You'll enjoy a lot more. We'd been to "Veer Guest House" (reviewed below) for one last day, and the cost per day was 1/3rd that at Dream View, and the location of the Veer Guest House was much better. We wished we stayed at Veer for all the days we were in Manali. And yes, you can get to see snow mountains from Old Manali too.
---
Veer Guest House - Old Manali - Review
Worth it. In fact, highly recommended.

Better known as Veer Tour & Travel, Veer Guest House offers beautiful nature, picturesque wooden houses, gardens and surroundings. It's located in Old Manali and is absolutely beautiful.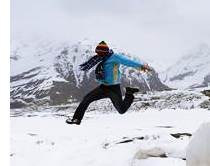 We had been there in June 2012 and the cost was Rs. 1,500/- per night, compared to Rs. 5,000/- per night in hotels at (new) Manali. This is a must visit. You can contact them in advance and try for advanced booking.

Veer Tour & Travel,
Old Manali, Dist. Kullu, H.P. - 175131, India
Ph: +91-01902-252710, 252410
Mob: 94187 12345
Email: sesramthakur@hotmail.com
---
On Map

Not available yet