.My Travel - Tarkarli
Connect with Sagar on Facebook




















---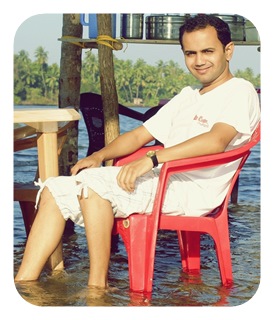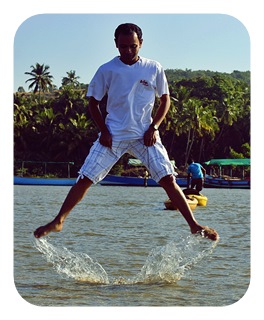 Dates Visited
Been here during December 2012;
---
Tarkarli - Review
Mind-blowing. Been here during December 2012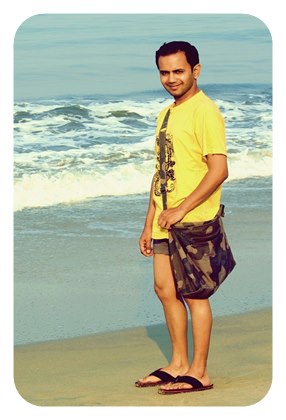 OVERVIEW:
Simplicity is the other name for Tarkarli. At least as of December, 2012, they allowed taking photographs in temples. That's what defines its simplicity. We stayed in Sri Sai Gajanan Beach Resort (Saigajanan). MTDC is supposed to be the best, however, Saigajanan was economical, with good food, hospitality by the family who runs this resort, at a beautiful location (at the backwaters), right next to the Moon Star standstill private houseboat in Tarkarli. I strongly recommend this resort for stay (for families as well as others). We booked it through IndiaTravelite.com. Although that was the only one available during the peak Christmas 2012 days, it was the best co-incidence, according to me. Houseboat in Tarkarli is not worth it. With MTDC's permission, we sneak peeked into it too while it was unoccupied by anyone.

TRANSPORT:
Tarkarli is approximately 400 KMs from Pune. From Pune, we took an overnight bus to Kudal. From there, Auto Rickshaws take Rs. 500/- to Tarkarli / Malvan, so you can take the bus at Rs. 57/- instead. Some people also suggested traveling to Kasaal instead of Kudal, but we did not try that. Tarkarli is 7 KMs ahead of Malvan. Auto Rickshaws take Rs. 100/- one way, so it's always better to hire a bike or travel by government buses that run every 30-45 mins to and fro (Devbag - Malvan). Tarkarli is unlike Goa where you get bike very easily. We contacted Mr. Joshi (Mob: 9421145841) through Saigajanan Resort's owner (Mr. Mandar) and got a bike and that was really really helpful. He charged us Rs. 300/- per day (excluding petrol), which was anytime worth it.

WATER SPORTS at Malvan:
We went for Scuba Diving only (see video) (and not for both Scuba Diving as well as Snorkeling, because the water was not that clean for us to snorkel and it's comparatively quite boring). If you go through a resort, they will charge you Rs. 1,500/-, whereas if you directly approach the beach-side offices at Malvan, they will charge you Rs. 1,000/- We went through the resort (as we didn't know about the other earlier) and had a good experience. Be clear that you would like to have photos as well as videos for your scuba dive (they're not very meticulous about it).

FOOD:
I eat only pure vegetarian food, and at such places, vegetarians always have to compromise on options, but the food was pretty good. I would recommend Chaitanya Authentic Malvani Cuisine restaurant. MTDC's restaurant takes at least one hour to deliver their order.

MISCELLANEOUS: ATMs are present in Malvan, and there is only one petrol pump ahead of the Bus Stand in Malvan.

---
On Map
---