.My Travel - Kanyakumari
Connect with Sagar on Facebook



















---
Dates Visited
Been here during December 2009 with co-workers; and then during October 2016 (27th Oct to 31st Oct) with parents. Experiences mentioned here are those from the 2016 trip.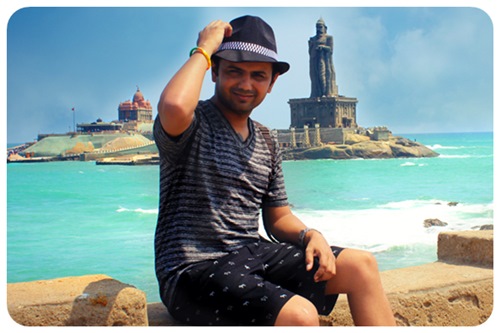 ---
Kanyakumari
This is the cape of India, the southernmost tip of peninsular India. In fact, it was formerly known as Cape Comorin. I enjoyed both my visits to this place.

One of the best things of this place is that the sun rises as well as sets in the sea / ocean itself. This is the only place in India where you get to see that.

In my Kovalam, Kerala's VLog, I'd said that I went to Krabi alone, Kovalam alone, now, let's see what the third K would be. Coincidentally (subconsciously), it turned out to be Kanyakumari. However, I wasn't alone here :)

No shopping as such, but I got 3 really good beach / comfort-wear shorts and a black hat here that saved my life in the scorching heat.
---
Reaching Kanyakumari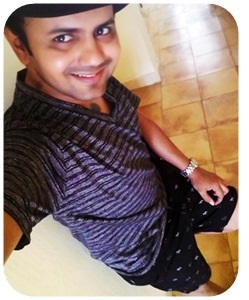 Trivandrum Airport is just 90 KMs from Kanyakumari. However, I traveled by my most favorite modes this time for a change. That was by train. We took a direct train from Pune to Nagercoil (Train # 16339). It was a 35 hours long, yet enjoyable journey. Nagercoil Junction Railway Station is hardly 19-20 KMs from Kanyakumari. At 3:30 AM in the morning, we got an auto-rickshaw that charged us INR 300/- to drop at the hotel.

The funny train journey
Our tickets were on the Waiting List, and 4 hours before the train's departure we got one ticket confirmed (out of 2). I then discovered on the railway's website that If at least one passenger's status is confirmed (full berth) or RAC (half berth), then all passengers on this ticket are allowed to board the train even if some of them are in waitlisted status. We need to adjust though, if a separate berth isn't available.
---
Hotel Tamil Nadu - TTDC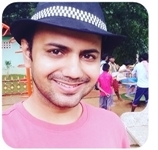 This was the same hotel that I stayed in both the times during my visit to Kanyakumari, and even though I hardly remember my first stay in 2009, I remember that it was a pleasant one. Their general rooms are primarily sea-facing, unlike the Family Rooms / Bungalows, which I did not know while booking the hotel. Our Family Room was 303, which was near the entrance of the hotel, right next to (or below) the Lighthouse. Here's the review of that:

ROOM:
Triple-bedded and Spacious, but the placement of the furniture made the experience congested. It was well-lit, and peacocks were petted right behind this two-storey building. This was a non-AC room. Mosquitoes were a problem at night. We celebrated Lakshmi Poojan in this room in 2016 :) something that we will always remember.

ROOM SERVICE:
You have to ask for everything - drinking water, towels, soaps, etc. It is only then that you receive. However, they neither understood nor gave us mosquito coils or mats despite asking. There was a lizard, which they could not get rid of from our room.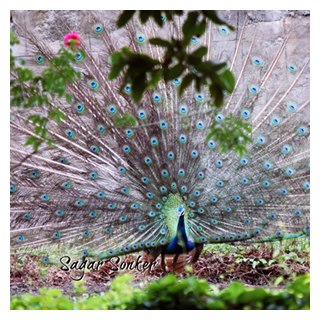 PEACOCKS:
The Peacocks compensated for the non-sea-view location and the average room service. Those birds lit up my Diwali. You can watch the peacocks' photos and video

on my website that I captured.

COST:
Quite high, I would say, for non-AC, room's non-sea-view location, and mosquitoes. However, they have a direct gate that opens near the View Tower, and which connects you to the main sight-seeing spot of Kanyakumari. That was very convenient for us.

OVERALL:
I wouldn't regret staying here, because it was my second time, and I knew that they have it well-maintained. Peacocks were a surprise to me, and like I said, it was the delight of staying here. If I ever return here, it will only be for the Peacocks.
---
Sightseeing in and around Kanyakumari
I had a great time visiting the Vivekananda Rock Memorial, and clicking some beautiful photos of the scenes as well as myself.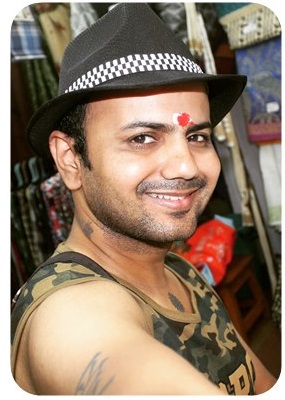 On the second day (Sun, 30-Oct-2016), we went to see a couple of places nearby for the entire day. We saw the Thanumalayan Temple, Padmanabhapuram Palace, Thirparappu waterfalls, and Shirdi Sai Baba Temple in Pothayadi. It was enjoyable. The cab (Owner: Shindil - 9842007074) charged us INR 2,200/- for the entire day's sightseeing. One thing that I would definitely like to mention is that I found the auto-rickshaw rates at Kanyakumari and Madurai quite reasonable. They did not ask us for absurd amounts (like I've seen in Chennai).

I enjoyed the Padmanabhapuram Palace the most. Clicked a LOT OF photos and selfies of myself. Shirdi Sai Baba's temple is always pleasant to visit. Always well-maintained (wherever I've seen so far) and good people in there.

Tip: Don't buy souvenirs near these sightseeing places. Things are much cheaper in Kanyakumari. A money bank that costed INR 340/- near the Padmanabhapuram Palace was at INR 280/- in Kanyakumari.

Disappointment in Tamil Nadu Temples
To all the temples I went to in Tamil Nadu (be it Thanumalayan temple or the Kanyakumari temple), the people (management) inside only demanded money at every step. They were very aggressive, "Buy this oil for INR 10/- and only then you can offer it to God." They made it sound like as-if it's mandatory. Moreover, the weird thing was that once we bought flowers to offer for INR 20/-, and gave the basket to the poojari to offer it to the Goddess, they demanded INR 10/- more to conduct the pooja. This was very disappointing. This is not what religions have taught us. This is not good! I have seen money-lusting people in my life, but this was a bit too much, and that too at such places.

I am, in no way, generalizing this to all the temples in Tamil Nadu or the world, but merely putting down my disappointing observation.

The only temple I enjoyed being to was Shirdi Sai Baba's temple, and yes, there was another small temple (Maayamma) near the triveni sangam, where the poojari was good.

Food
One predominantly gets South Indian food (rice, idli, dosa, medu wada etc.), however, you get other cuisines as well. One experience in every restaurant we went to in Kanyakumari was that the staff appeared very frustrated and unfriendly. "More work less salary" kinda frustration! This was observed in all 3-4 restaurants that we visited. They were much better in Madurai.