.My Travel - Mahabaleshwar
Connect with Sagar on Facebook




















---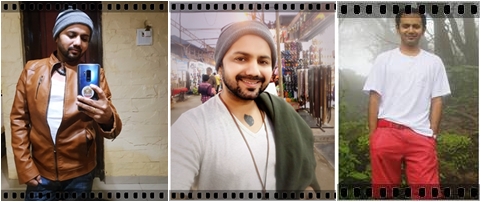 Dates Visited
Once or twice during childhood; Then on the 24th of August, 2003, with my SCOE IT classmates;
Then, on the 15th of September, 2012, with my ex-Attachment;
Then, on the 8th of July, 2017 with a few acquaintances;
Then, on the 5th of January, 2018 with mum & dad for celebrating my birthday;
Then, on the 23rd of June, 2018 with an acquaintance;
Then, on the 3rd of November, 2018 with an acquaintance and his friend;

P.S. I did NOT go there for hook-ups and I did not hookup with anybody. My idea of "fun" is very different and I am looking for my Rajkumar. This ain't a justification, but writing it only, because some people blatantly conjecture (and spread) things without knowing the person.
---
(Swipe left to see all the photos / videos in this post embedded from Instagram.)
---
Mahabaleshwar - Review
Mahabaleshwar is a beautiful place very close to city. The Market's Parking (where I always park my car) is exactly 111 KMs from my house. The road is very good and scenic, which makes the drive fun. New bridges make the drive fast and joyous. Yes, I feel amazed to drive over bridges. That's the little child inside me.

My idea of Mahabaleshwar is the feeling that I get when I stay in the market. The place is more commercialized now than it was before, however, there aren't really flaws to find.

On this page, you will find photos and reviews of my trips so far.
---
Hotel Sheetal - Review
Been here during October 2012 and January 2018.

Quite a decent place to stay. Their per night charges may be slightly higher than those around, however, the rooms are classy! I so wish to go there with someone special some day.

ROOMS: Spacious, clean, well-maintained. No view.

FOOD: Pure Veg food is available in their restaurants downstairs (at the entrance of this hotel), however, because there are plenty of options in the market, we did not eat here.

STAFF: Courteous, helpful.

TARIFF: It varies from season to season. Better check it out on the spot. You can bargain in a friendly way,and it works.

Wi-Fi: Available, but the uncles at the Reception did not tell us about it. The room service guy gave us the password. This was helpful.

LOCATION: After the main Central (Mahanagarpalika's) Parking, just walk a little towards the market, and you'll easily spot Hotel Sheetal to your left. In the market, and that's all I need - for shopping.

OVERALL: Good experience staying here. Like I said, I want to go there again, and stay for 2 nights at least.

---