My Frequencies Chart.
http://bit.ly/my-frequencies-chart
While the words Frequency, Energy, and Vibration are synonymous, I feel that the word Frequency is very specific and light, when it comes to implementing spirituality.

Frequency is a scientific word, and in the context of energy / spirituality, I like to use the word frequencies as synonymous to emotions present within a humen being. There are positive as well as negative emotions (i.e. frequencies) that are present in our storage, however, we would like to tune into our positive frequencies only.

This chart is a motivation for you to be / stay consciously on a frequency on a day. You can, obviously, choose to stay on the same frequency for more than one day.

Note that the numbers are random. They are not in any ascending / descending order.

I first spoke about this Mind Exercise in this Life Hack: Don't let your Life's situations Weave your Mind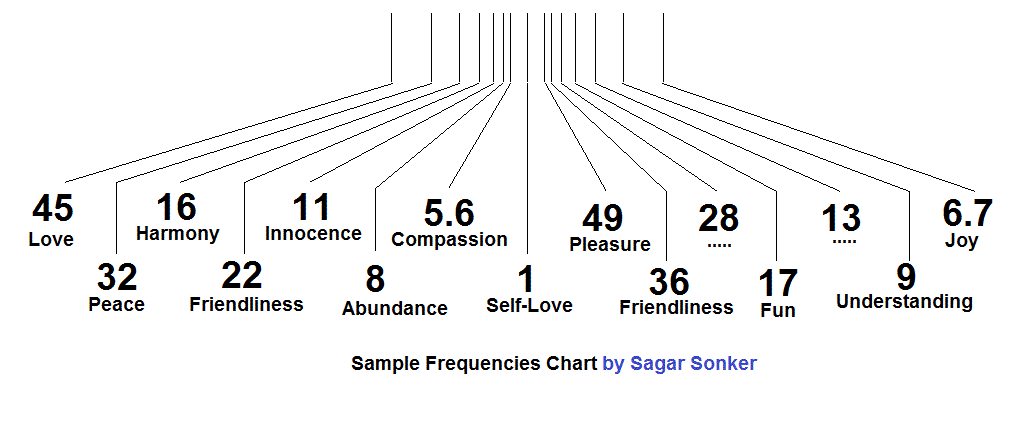 Do share your results / experiences / frequency charts as comments below or on my Facebook Page fb.me/awakenwithsagar

...
More Samples of Frequency Charts
Here are the Frequency Charts created by those connected with me: