.Mind Cleansing
| Webinar by Sagar
bit.ly/mind-cleansing




This Event has Passed!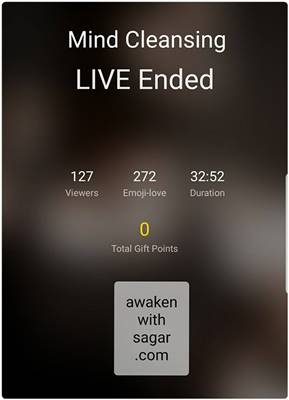 Date & Time:
Thu, 21-Jun-2018, 8 pm (IST)

In this Webinar, you will
♦ Learn a few tips for cleansing your Mind to receive better Manifestations!
♦ Q&A

Recording
♦ The recording of this Webinar is available below.
---

By participating, you confirm that you agree to and understand this entire Programme, its Rules, Benefits, and my Disclaimer

, and that your queries, if any, are already resolved.