Events by Sagar.
http://bit.ly/eventsbysagar






Thank you for your interest in Awakening with Sagar Sonker. If you would like to sponsor / arrange an event by me in your city, get in touch with me. Note that there is a 10 person minimum for events.

General Events
What do General Events consist of?
♦ Everything that you want to know from me;
♦ LIVE Life Hacks;
♦ Meditation;
♦ Q & A
Specific Events
Simply fill out this booking form, and I'll get back to you:
---
Past Events
Pimpri Chinchwad College of Engineering, Akurdi, Pune
Conducted on: 01-Sep-2016, 10 am to 12:30 pm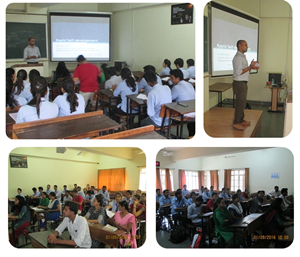 Feedback:
- "Way of teaching was good"
- "This is the best. Never seen something like this in my life. Will control my anger from now on."
- "Excellent Workshop I ever attended. Loved the perspective of some things you delivered."
- "Excellent Life Experiments and Examples given for overall personality development."
- "Good speaker and excellent knowledge about life."
- "Motivating Workshop."
- "Best presentation, in-depth knowledge."
- "I have read many self motivational books, but Sir helped me in 'how to apply' all that knowledge to me (or my life)."
- "Sir explains everything in very simple lines with simple examples."

---

.
---