.My Travel
Connect with Sagar on Instagram
bit.ly/sagartravels
You travel not to explore the world,
but to explore yourself.
- Sagar Sonker




I love traveling. It gives me an opportunity to see all the beauty that this world has to offer. You can read my travel stories, reviews, and (mostly positive) experiences by clicking on the Locations above. Times New Roman - Red - 14 - Regular
Travel Map
Below is my Travel Map, which I love to update on a regular basis.
I've travelled to 43 cities across 3 countries so far.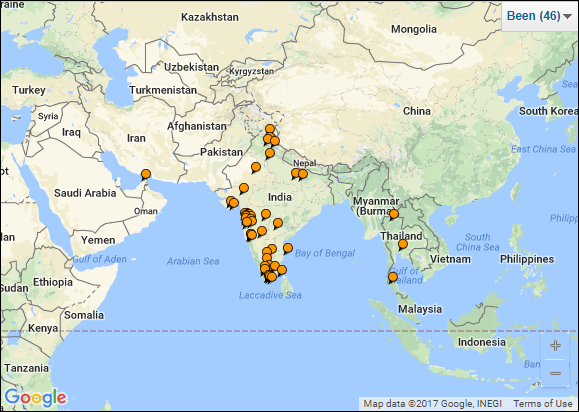 .
Helpful Links / Information
These are some links / websites that I found useful during my Travel Researches. You may find them useful as well. However, I would recommend you to refer to the latest and official sources for accurate information.