Contest # 2 - Badi Mushkil.
Back to Contests Main Page ↺
<< Contest # 3 | Contest # 1 >>



Come! Let's have some fun.
CONTEST # 2 RESULTS
♦ Close to 40 Entries were received on Tik Tok.
♦ Around 30 of them were valid Entries (that followed all the rules)
♦ 'gitanjalisharma06' (on Tik Tok) won! Watch the video below for details.
♦ Gitanjali has received her Gift Prize.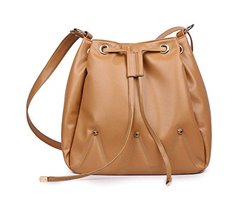 The idea behind this collaboration is
to have Fun with Sagar, more than competing with each other!


WHAT IS THE JANUARY 2019 CONTEST?
Make a Dancing Duet with Sagar on Tik Tok, and attempt / replicate his steps.

CONTEST PRIZES
♦ Winner(s) and Runners-Up will receive a gift.
♦ The gifts may be small in size, but they are full of Sagar's love.
♦ For now, the gifts are only sent to Indian addresses.

PARTICIPATION CRITERIA:
♦ Anybody and everybody, who enjoys dancing.
♦ No Age / Gender restrictions.
♦ There is NO participation fee. This is NOT professional / commercial. It's just for fun and spreading love.
♦ Anybody outside India can also participate, however, note that gifts can only be sent to Indian addresses for this Contest.
♦ You can send more than 1 Entry. A maximum of 3 Entries are allowed.
♦ Your Tik Tok account must be Public (at least until you're participating). Sagar will NOT be following you to view your videos.
♦ Your videos must be visible to me until the Contest is ON.
♦ Your Tik Tok account must be linked to your Instagram account for DMs.

SELECTION OF WINNERS
Winner(s) will be selected ONLY IF ALL the following criteria are met:
01. If a total of more than 5 people participate before the Deadline
02. Entries meet the Rules mentioned on this page
03. Best replication - in terms of difficulty level, dance steps, expressions - will have higher chances of winning.
04. Winner(s) will be selected by Sagar, and the decision will be final.

RULES FOR JANUARY 2019 CONTEST
Entries will be valid ONLY IF ALL the following Rules are met:
01. You must make Duets with me on Tik Tok only.
02. You must pick up my Dance videos only for making Duets. Full body, Only Upper body, Hand-movements, or Expressions are valid candidates. Dialogues or non-dancing videos are NOT valid.
03. You don't have to complete my video, but match / imitate / replicate the Dance Steps.
04. You must use #DanceWithSagar in your Duet videos.
05. You must comment Done on the video in which I announce this Fun Contest.
06. Entries sent before 11:59 PM of Saturday, the 5th of January, 2019 will be valid.
07. Your video(s) may be posted on Sagar's Social Media accounts like Tik Tok / Instagram.
08. Winners will be announced on Sunday, the 6th of January, 2019

HOW TO RECEIVE THE PRIZE
♦ Follow this simple procedure to receive your Gift Prize.
♦ Once you're declared as the Winner or Runner-up, please send a DM to Sagar Sonker on Instagram ASAP with your Full Name, Complete Postal Address, Full Pin Code, Contact Number.
♦ Please send your address ASAP, so that your gift can reach you soon.

---