Come, let's Dance....
www.dancewithsagar.com
A picture tells a thousand words,
but a dance tells feelings...
ever more precious than words !



Nobody likes to dance alone, so, come, Dance With Sagar.
Use #DanceWithSagar anywhere on the Social Media to get noticed by Sagar.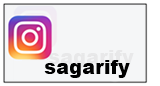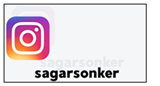 .
ABOUT SAGAR
Dancing is Sagar's Passion... ever since he remembers himself. More than it being a stress-buster or a mode of exercising, Sagar believes that DANCING is the only way in which you can express yourself the MOST clearly and creatively.

Sagar is a self-taught Dancer.

Also, he does not believe that one can be "trained" to become a dancer. It has to be within. As long as you like to tell a story in an expressive and artistic form, dancing should not be difficult for you too.

It was only his love for Dancing and Acting that brought him to Tik Tok, for the facility it provided. However, the amount of appreciation, love, and support that he has been seeing is overwhelming.

Needless to clarify this, the 37-year-old is NOT doing this for fame or numbers (Likes), but ONLY for his love for dancing.
#DanceWithSagar
It is impossible for Sagar to go through the Notifications Tab on Tik Tok (or any other Social Media tool) to find the duets that you create with him. Use the hashtag without fail to get your videos noticed by Sagar.
Tik Tok accounts
dancewithsagar was Sagar's first Tik Tok account that still exists with nearly 500 videos. However, around 260-270 videos (including those remused) got hidden due to some or most of them being externally created videos with Original Sounds. The profile, somehow, got 'Restricted'.

Therefore, Sagar has, now, created a new account sagar.sonker and is proud to restart afresh, and he will not be uploading Original videos, but only remusing existing Sounds... at least until he notices any changes.

Whether Sagar will go back to his old Account or not is still unclear. For now, he's back with a bang on sagar.sonker

---

.
---