bit.ly/mwsonwhatsapp

⭐ ⭐ ⭐ ⭐ ⭐

This Spiritual WhatsApp Forum is an initiative by SAGAR SONKER to connect like-minded Souls to the knowledge.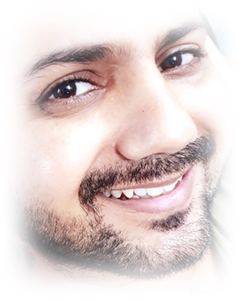 Created: 14-Feb-2018 at 12:19

Read Group Description thoroughly for Rules,
and STRICTLY follow the Rules / Updates sent by Sagar.
Blind Joining Requests will NOT be entertained.

Preview:
• Only for Spiritually-inclined people
• Read Carefully - IMPORTANT
• Be Active
• No Forwards / Chatting
• No unsolicited posts / messages from other organizations
• No detracting others from the vibe of the Group
• No spoiling the environment of the Group
• You are responsible for your own privacy
• Share your manifestations / positive posts ONLY
• Rules mentioned in the Group Description
• Violators will be removed without warning, and no argument will be entertained thereafter.

If you're unable to join, because you were previously removed, send Sagar a personal message on WhatsApp

mentioning the reason why you want to re-join.
REQUEST TO JOIN
DON'T COPY / RIGHT-CLICK. JUST CLICK.
---
Events / Milestones:
| # | Description | Dates |
| --- | --- | --- |
| 06 | Activate the Godliness Within (3 days) [...] | 8-May-2020 |
| 05 | 5 THINGS DAILY FOR 6 DAYS... | 28-Apr-2020 |
| 04 | 3 THINGS A DAY... (I care about, I like, I want) | 11-Apr-2020 |
| 03 | I AM... (Mind Exercise) | 16-Mar-2020 |
| 02 | I Would Like To... (Mind Exercise) | 24-Feb-2020 |
| 01 | The Universe Is... (Mind Exercise) | 12 to 13-Feb-2020 |