bit.ly/ladke
⚣ ⚣ ⚣ ⚣ ⚣

This Gay Socializing WhatsApp Group is an initiative by SAGAR SONKER to connect like-minded Men (who like Men) with each other.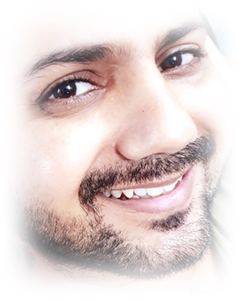 Created: 5-Sep-2019 at 18:08

Read Group Description thoroughly for Rules,
and STRICTLY follow the Rules / Updates sent by Sagar.

Preview:
♦ Only for Single Men who like Men
♦ 18+ Indians only
♦ x Married men NOT allowed. Why?
♦ No Porn (Penis / Anus)
♦ Remember that there is a difference between Sexy Stuff and Pornographic Stuff
♦ Mandatory to have Face in each photo you send
♦ No CDs / TGs (no offense meant!)
♦ An open-minded Gay Forum to Be Yourself
♦ Seek anything from a Date to a Husband
♦ All interesting content is allowed
♦ Rules mentioned in the Group Description
♦ Violators will be removed without warning, and no argument will be entertained thereafter.
CLICK HERE TO JOIN
DON'T COPY. JUST CLICK.
---
Events / Milestones:
| # | Description | Dates |
| --- | --- | --- |
| 2 | Update # 004: Restricted this Group to Single Men Only. Why? | Fri, 22-Nov-2019 |
| 1 | 1st Month: This Group completed 1 month on the 5th of October, 2019. | Sat, 5-Oct-2019 |
---
Q & A:
.Why Single Men only?
Nothing against Married Men, but they should focus on their wives - that's what I strongly feel. I am STRONGLY AGAINST infidelity. One who can't be loyal at home can't be loyal anywhere else.

I have seen this Uncertain, Confused Behavior in several married men who try to mix in Gay Groups. This WhatsApp Group is for something long-term.

I remember - one married guy buzzed me on Grindr saying, "Dude, will you suck me please?" I said, "First - I don't suck, and secondly, I'm not into married men", to which he replied, "Please understand my feelings yaar." I was about to say, but I stopped myself from saying, "Ask your Wife!" This is disgusting >:< and it makes me vomit when a married guy approaches for Sex.

I REALLY don't care about their "feelings". I am an example of "Single at 37", because I don't want to give up on my Partner Hunt. I have sacrificed A LOT to be where I am today, and it's NOT easy. I just don't want to encourage married men to be part of this / such a Group and do shitty things behind their wives' backs. They should focus on their families.



I know - we cannot verify whether someone tells the truth or not. It's about each one's self-respect.