Sagar Shoots' Rules.
Back to Sagar Shoots main page ↺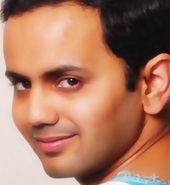 WHAT I OFFER:
* Portfolio, portrait photo-shoots of all kinds
* I use natural light only
* I am from Pune. Travel out of the city as well.
* I love to experiment, enjoy, and express. Clicked a couple of people and discovered that I'm not bad at it
With that said, I am growing and improving at my own pace with every photoshoot, and continuing to enjoy it...


LOCATION:
* Outskirts of Pune
* Indoor - if you can arrange.

THEMES:
* Solo (males only), Family, Friends, Casuals - to name a few
* Straight Couples or Same-Sex Male Couples
* Candid, Abstract
* Artistic & aesthetic nude & semi-nude non-risqué - Males only
* Guys often approach me for getting themselves photographed aesthetically in nude/semi-nude. I do not do this for females.

WHAT I DO NOT OFFER:
* Pornographic work
* Photo-shoots for solo Females
* Event Photography
* Costumes / Clothes / Make-up. That's your own.

CHARGES:
* My charges are INR 1,500/- on an hourly basis per person
* Separate charges for each of the aforementioned themes
* Unlimited clicks and unlimited usage of props / accessories
* For a far outdoor of your choice, separate charges may apply
* Themes can be customized, mixed, and matched as per your requirement. Contact me in case of queries.

PHOTOS:
* Photo Quality: Large, 18 Megapixels, 5184 x 3456 (resolution)
* All unedited soft copies of your photos will be provided to you (if asked for) via USB (you provide me), or WhatsApp or SHAREit (most preferred). They will be available within a day or two.
* It is your responsibility to collect the photos from my residence. If you want me to courier you the USB, you will have to pay separate courier charges. Note that any loss, damage, or delay in courier is out of my control.
* Up to 10 photos will be basic-edited and sent later on email or WhatsApp or provided with the unedited photos.
* To avoid infestation by virus, only sealed and new USB drives will be accepted.
* All your photos will be kept with me for hundred days as a backup, and then permanently deleted

MISCELLANEOUS:
* Showcasing your photos on my page gives me chance to showcase my creative work, however, your picture won't be added into the my albums if you request so. On the other hand, not everyone's work can / will be displayed.
* Remember, most often, good attitude and confidence is required, not just good looks and physique


CONTACT:
www.facebook.com/sagarshoots | +91 98906 56182