Personalized Guided Meditation Commentaries.
bit.ly/interactwithsagar
Back to Interactions main page ↺
↑↑ Click on the desired mode to book an appointment. ↑↑
---

Personalized Guided Meditation Commentaries

1. Read and understand all the details of this programme.
2. Check Sagar's availability.
3. Make the Payment (see details below). Do NOT overpay.
4. Send the Payment's Screenshot or Transaction ID (MANDATORY).
5. Send a detailed text message describing your question(s) / issue(s) / problem area(s). (This needs to be received within 24 hours of making the payment, failing which your booking will be cancelled with no refund.)
6. Single Session only. No follow-ups.
7. This mode of Interaction CANNOT be rescheduled.
8. No Cancellations / Refunds. Failure to avail lapses the appointment.
9. Sagar will send Audio Notes only via Email
- The MP3 files will be (preferably) attached via Google Drive. Please download the file(s) and back them up at your end. The file(s) will be permanently deleted from Sagar's end after 24 hours.
10. This Audio may be uploaded by Sagar on his Social Media (without any reference to you) for the benefit of others.

At this point, you are expected to read and understand www.sagarsonker.com/disclaimer

Sagar is enjoying his journey, and he wants you to enjoy yours as well. 90% of his work is available FREE of Cost for you, because his motive behind this work is to share his happiness and love with those looking for it.
Your contribution towards his work helps him in using the energy and resources in order to continue this work.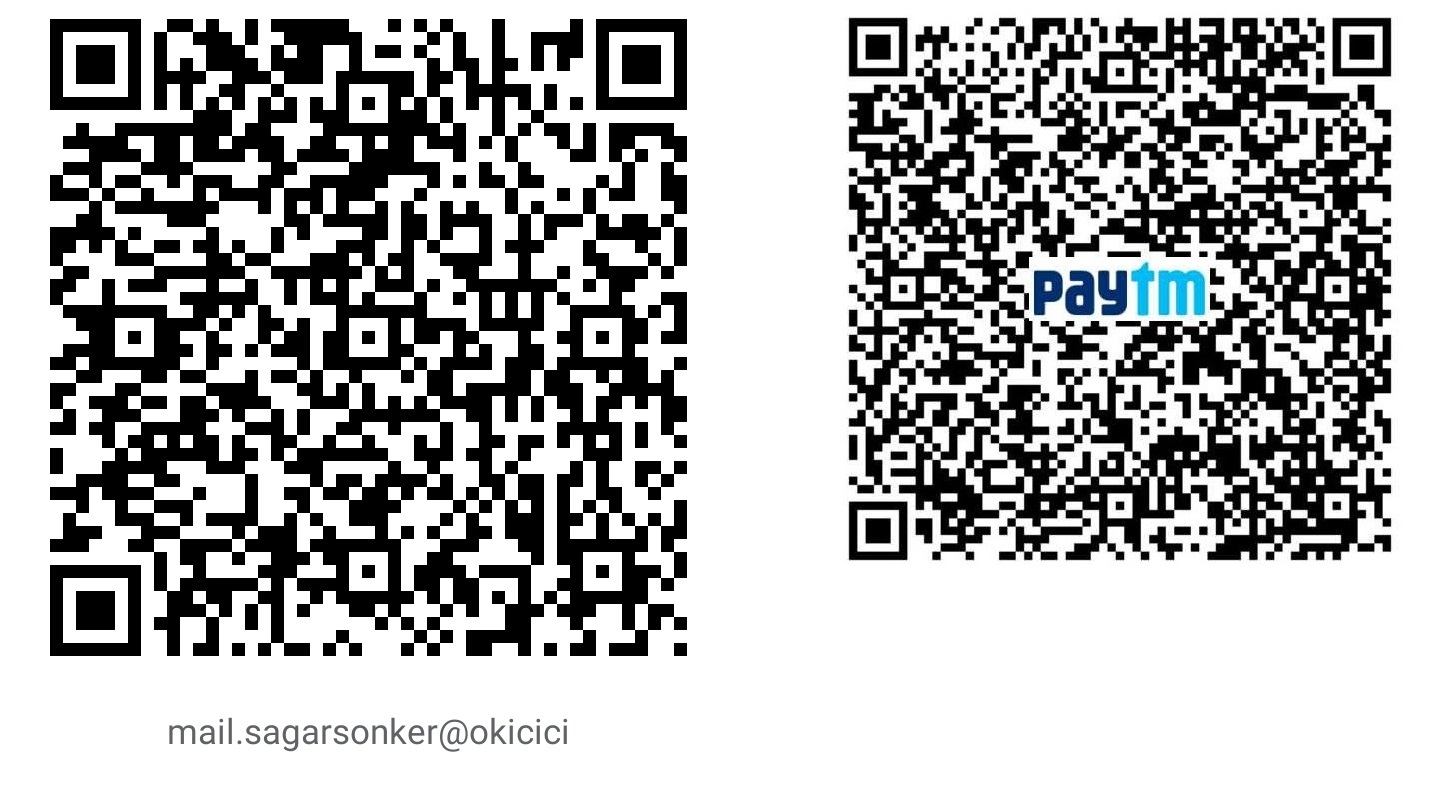 You can pay using Google Pay / Paytm (scan the QR codes above).
Click here to send the Payment Screenshot to Sagar over WhatsApp.

(Sending screenshot is mandatory for Activity-related Contributions.)
(NOTE: Payments made using any other mode will be invalid. If you already have Sagar's Bank Account details, you may use them after his confirmation.)
---