Contribute to Sagar's work.
Connect with Sagar on Facebook
bit.ly/contributetosagar
Your Contribution

Sagar is enjoying his journey, and he wants you to enjoy yours as well. 90% of his work is available FREE of Cost for you, because his motive behind this work is to share his happiness and love with those looking for it.
Your contribution towards his work helps him in using the energy and resources in order to continue this work.
Steps to Contribute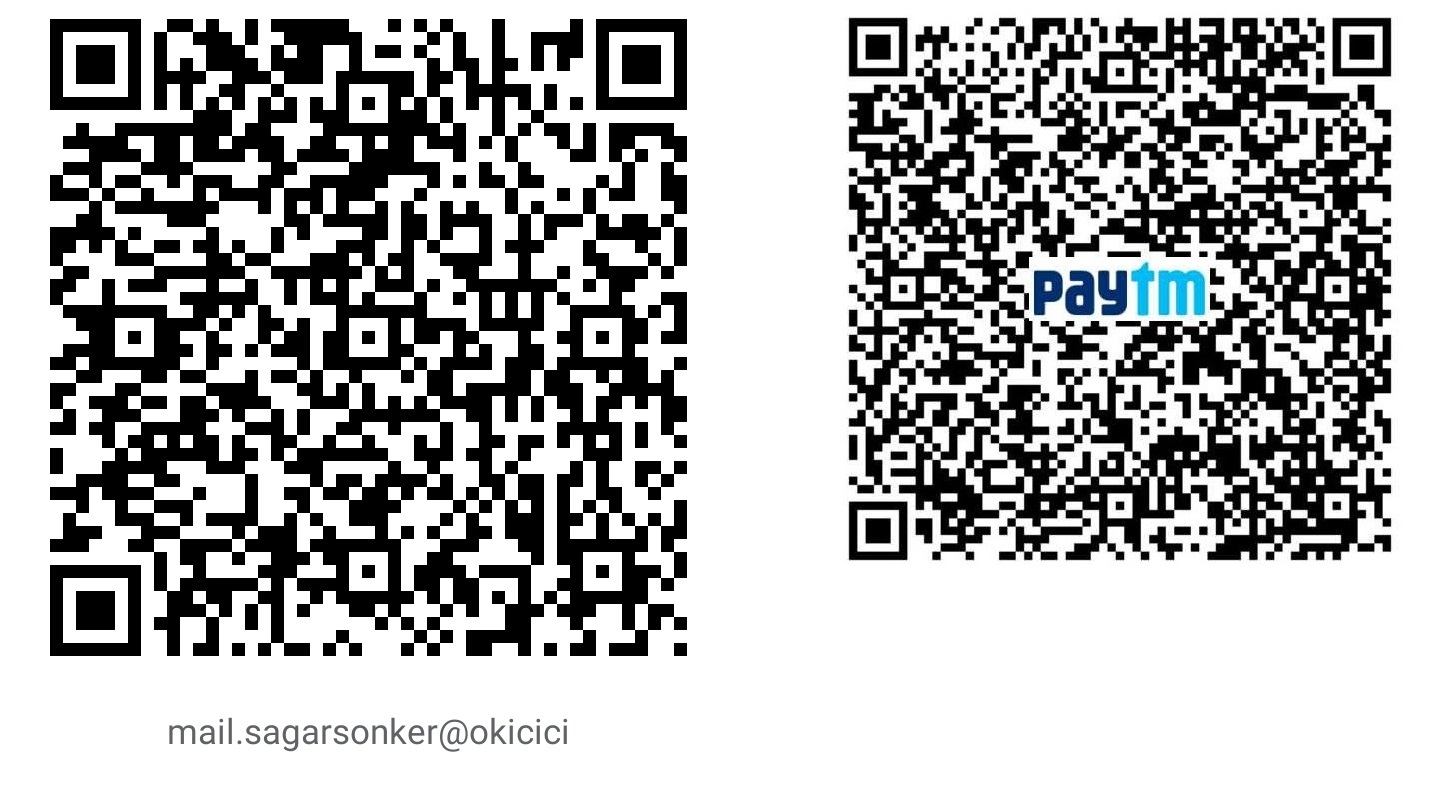 You can pay using Google Pay / Paytm.
Click here to send the Payment Screenshot to Sagar over WhatsApp.

(Sending screenshot is mandatory for Activity-related Contributions.)
(NOTE: Payments made using any other mode will be invalid. If you already have Sagar's Bank Account details, you may use them after his confirmation.)