.Awaken with Sagar ♥
Sagar is temporarily Unavailable. Will be back soon.
Excited about the realization of the non-physical aspect of the self as part of his own Spiritual Awakening, Sagar Sonker began sharing his experiences with those around him. As people recognized the lucidity of the practical implementation of what Sagar shared, they began applying it to their lives and saw positive results as well. They started contacting him through various channels, which is when Sagar made the decision to create this website.

The 38-year-old is a boy next door, living a very simple and normal life, just like anybody else. He believes that the purpose of life is to do what makes you happy. Everything from Fashion to Spirituality interests him. Everything that is being done here contributes to his joy, and if - while doing that - he can contribute to the joy of others, it's indescribably wonderful.
Awaken with Sagar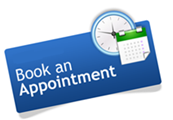 Sagar is a Spiritual Life Coach, Spiritual Advisor and Personal Counsellor. Through his 500+ YouTube video Life Hacks, Events, Activities, and Interactions, he has been helping people worldwide with implementing simple methods to bring happiness back into their lives for the last 12+ years now.

You may follow his updates on his YouTube Channel: awakenwithsagar


Certifications, Degrees, & Career:
Sagar is a Certified (and globally accredited):
♦ Life Coach;
♦ Law of Attraction Practitioner & Teacher;
♦ NLP Practitioner;
♦ Teacher in English as a Foreign Language (TEFL);
♦ Master of Science's degree in Software Systems;
♦ 1st ranker in Bachelor of Engineering in Information Technology (at his Department);
♦ 8th ranker in Pune HSC (12th) Board;
♦ 3rd ranker in SSC (10th) at School;

Sagar worked full-time in IT Software QA for over 10 years. Quit working full-time for his spiritual interests, however, he presently enjoys working on-demand on part-time Passion Projects (software as well as others). Check his professional profile on LinkedIn



Dance With Sagar
Dancing is one of Sagar's Passions, and he is glad to have been creating short acting / dancing videos. Check them out on Social Media. Click on any photo below for the links.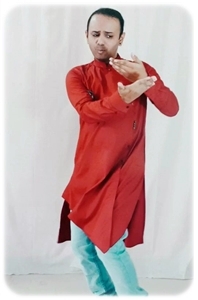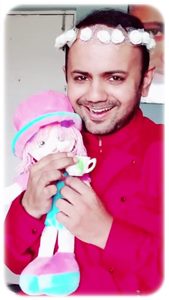 Personal Life


Sagar's interests include traveling, photography, dancing, and writing. You may follow his updates on Instagram: sagarsonker


At this point, he believes it is important for his readers to know that he's a Homosexual guy and life was never so wonderful for him.
Sagar hosts the website www.madhurifan.com

---
"I happened to meet Sagar on Facebook two years ago. At that time I was going through a troublesome period in my life. I was at the verge of breaking,completely at the mercy of God,looking for some solutions in my life. I consider myself fortunate that I have met him. He has been an amazing coach throughout. I was constantly under his guidance about different areas of life. First thing was to clear my doubts spirituality that its not the renunciation from the people but its the renunciation from your flaws. Today I stand more confident, clear and the best version of myself. I am still developing myself under his guidance. I would recommend him to anybody I meet because he is a very good coach about life. He is very clear and understanding. He uses easy and appropriate language so that it is understandable. Even if one is not spiritual he can easily understand what he tells. I cherish each and every conversation that I had with him. He makes impossible to the possible. His each n every posts to Facebook are daily dose to recharge and refresh ourselves.
Priyanka Atriya, Teacher, New Delhi
Work With Me programme"
"An experience of its own kind, was pleasure to b part of ds new wrkshop wd Sagar.for 3 days being on ur toes to b concious bout ur thots, mood, resuting action, further reaction on how to control it was wonderful.1st day required effort, othr 2 days followed wd ease.thnks sagar for coming up wd such innovatuve wrkshops n yet taking d best out of us to diff level.
Anita Prasad
First 3 Days No Anger Challenge"